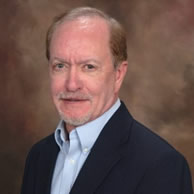 Steve Winters
Advisor and Partner
As advisor and partner, Steve Winters works with organizations to develop and implement systems to support business strategies, operational improvements, and transformational change.   From strategic planning through systems selection/implementation, operational excellence and workforce development, Steve and Evergreen Consultants discover new ways to improve performance, profitability, market share, teamwork and communication.
Evergreen Consultants, LLC practice includes lean/operational excellence, Toyota Kata system of management, ERP and warehouse management systems, selection / implementation / optimizations, TWI (Job Skills, Job Relations, Job Methods), HR and staffing consulting, leadership and supervisor skills, cost benefit assessment / financial enhancement, project management, new product development and introduction, operations excellence, quality and risk management systems, regulatory compliance, and sales & operations planning.  Evergreen Consultants supports organizations in projects to reshore / nearshore manufacturing and production.
Steve's industry background and experience includes operations management, ERP implementation, quality assurance/continuous improvement, project management, lean implementation, Toyota Kata and supply chain management, in regulated environments such as automotive, aerospace and medical device.  Steve is also an adjunct instructor at Western Washington University, teaching Operations Management in the MBA Program.
Steve has an MBA from Western Washington University, and a BS in Management from Louisiana State University in New Orleans.  He is a steering committee member of WWU's Manufacturing Supply Chain Management (MSCM) organization and a member of Mt. Baker Chapter of the Project Management Institute.